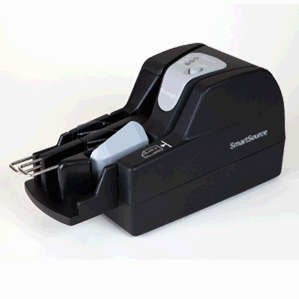 SmartSource® Professional 120 dpm 2 Pocket - PN: SSP2120100-P20
Regular price $2,150.00 Sale
Dual (2) Pockets, 120 dpm, 100 Item Feeder.

The SmartSource Professional is a perfect fit in any PC-based environment. Its extensive set of features offers unparalleled flexibility.
Standard features include an auto-feeder with an open feeder design for improved productivity, industry-leading Magnetic Ink Character Recognition (MICR) reader, superior image quality with 300 dpi image cameras, endorsement and pocket decisions based on MICR and/or front image content such as optical character recognition (OCR), barcode recognition, or image quality results.
The SmartSource Professional also includes the capability to scan a variety of documents, such as ATM envelopes and very short pieces of paper (less than three inches [7.6 cm] in length).